CrossFit Silos – CrossFit
Weekly Reminders!
DONATE HERE:
https://www.facebook.com/donate/537746403336698/
On October 3rd, 6 Police Officers were shot and 1 died in Florence, South Carolina. This tragedy occurred simply because the officers were doing their job serving a warrant. This tragedy, though over in moments, will have a lasting impact on those involved. The process has just begun for these officers, their families, and especially the family of the fallen Officer, Terrence Carraway, as they overcome physical, emotional, and financial hardships. Proceeds from this workout will go to help with the tremendous financial burden for these families from this tragic shooting. Use the button above to donate.
Representation of each number:

7 police officers impacted

6 injured

10/3/18 is the date of the incident

1 officer gave the ultimate sacrifice
Metcon
All 3 parts of the workout below will be performed with a 20 minute running clock.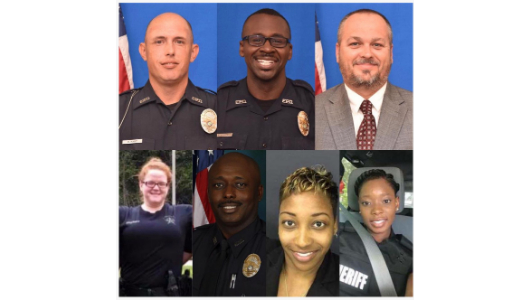 Carry the Burden Workout
Metcon 1
Mins 0 – 7:00
2018 Carry the Burden Run Fundraiser Part A (Time)
7 min time cap: 800m plate carry (45/25) OR 400m partner carry (rest in remaining time)
Metcon 2
Mins 7:01 – 13:00
2018 Carry the Burden Run Fundraiser Part B (AMRAP – Rounds and Reps)
6 min AMRAP: 10 pullups + 3 front squats (105/155) + 18 doubleunders
Metcon 3
Mins 13:01 – 20:00
2018 Carry the Burden Run Fundraiser Part C (Weight)
7 mins to establish a 1 rep max Thruster