CrossFit Silos – CrossFit
Weekly Reminders!
Every Friday in September we will have a "coaches choice" workout. This week's workout courtesy of Coach Cantu!
Weightlifting
Spend no more than 15 minutes on the weightlifting below.
Metcon (3 Rounds for weight)
Functional Strength

5-4-3-2-1 reps of:

R1: Front Squat (increasing)

R2: 110m per arm (220m total) Single Arm Farmers Carry (switch halfway- see map below)

R3: Strict Weighted Chin ups (increasing)
Record your heaviest weight for each movement (R1: FS, R2: Farmers Carry, R3: Weighted Chin-ups)
This is for quality + load, not for time.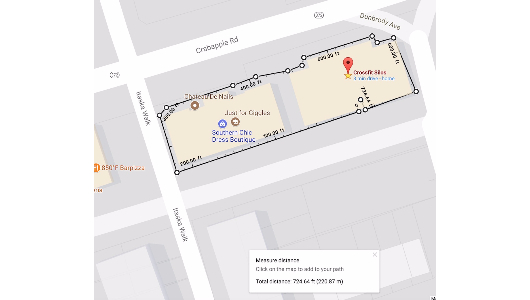 220 meter farmers carry route (110m switch)
Metcon
Metcon (AMRAP – Reps)
Every minute, on the minute, for 30 minutes:
Minute 1 – 4 Burpee Box Jump-Overs (24″/20″) + 8 Pull-Ups

(Scaled: 12 BB Row)
Minute 2 – 4 Burpee Box Jump-Overs + 6 Handstand Push-Ups

(Scaled:12 HR Push ups)
Minute 3 – 4 Burpee Box Jump-Overs + 8 Wall Ball Shots (20/14)